Features: October '11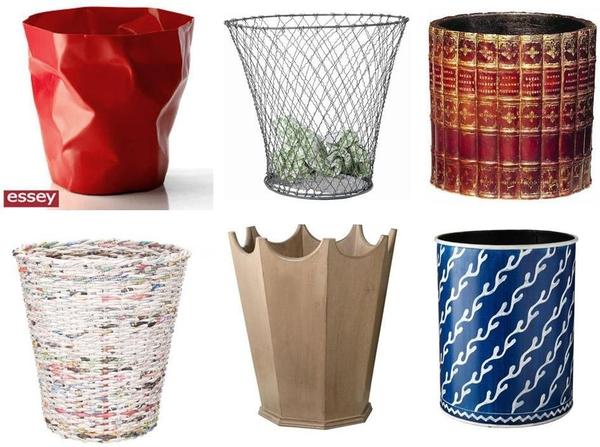 Be good to the environment and recycle your paper with a stylish waste paper bin.
The waste paper bin is generally seen as a very basic accessory and one of life's necessities, however that doesn't mean it needs to look basic.
Furnish has a great selection of waste paper bins in all colours, shapes and sizes, so you're sure to find something that suits your style.
The Faux book library waste paper bin from Pavilion Broadway is great for the bookworms and those with traditional taste.
But if you're looking for something a little more funky, the Essy red bin bin paper bin from Red Candy is great for adding a splash of colour.
So try a bin that's a little different than your usual, wicker cheapie and go for something that doesn't have to be hidden away.
(Clockwise from Top) Essey red bin bin paper bin, from Red Candy £42, Wire waste paper bin, from Summerill & Bishop £23.50, Faux book library waste paper bin, from Pavilion Broadway £85, Sanganeeri wastepaper bin, from OKA £49, Crown wastepaper bin, from OKA £49, Recycled newspaper wastepaper bin, from John Lewis £10.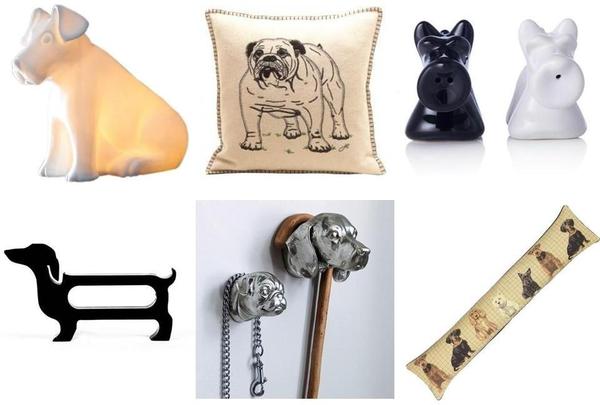 Furnish your home with some of the best canine-inspired goodies around.
Whether you're a sucker for Spaniels or have a passion for Pugs, these doggy delights will fill your home with fun and playful designs, perfect for any animal lover.
To keep your rooms warm on cold winter nights, the Dogs draught excluder from John Lewis is a subtle yet great way of injecting some of your interest for our four legged friends into your home. Or if you fancy something a little more cute and boisterous, the Jan Constantine bulldog cushion in cream from Occa Home is sure to set tongues wagging.
Whatever canine design you go for, your love for the waggy tailed and wet nosed is sure not to go un-noticed!
(Clockwise from top) Bone china lamp dog, from Bloomsbury £69.95, Jan Constantine bulldog cushion cream ex-photoshoot, from Occa Home £87, Scotty dog salt and pepper set, from Oliver Bonas £6.30, John Lewis dogs draught excluder, from John Lewis £29, Dogs head hooks, from Graham & Green £19.50, Happy hot dog napkin rings, from Hunkydory Home £24.99.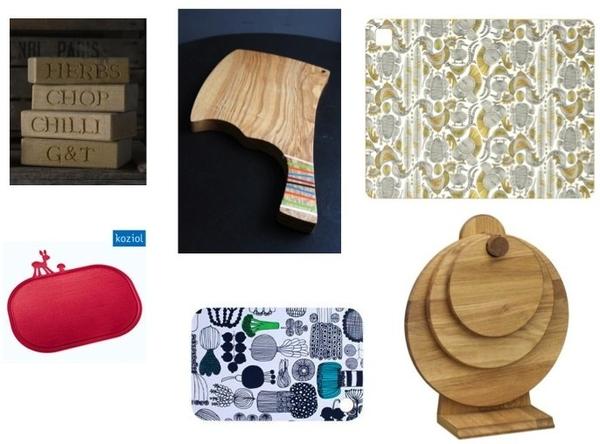 Bored of your same old chopping board? Then look no further; here at Furnish we have an inspirational solution for you
Lets face it, chopping boards aren't the most exciting of house holds products and tend to be over looked as a 'functional' piece of boring kitchen equipment. However, we have pulled together some of the best and most stylish chopping boards around to give your kitchen a bit inspiration!
Make sure your brightening up your work surface with this gorgeous chopping board, Top Gourmet Poultry board, £39, from John Lewis. With its beautifully bold patterning, it will immediately add an array of colour and style to any kitchen.
Or if your looking for something subtly chic then opt for the lovely Chop Chop Bread Board, £20, from Rockett St George. Wonderfully modest with a hint of colour, you can't go wrong!
Mini Chopping Boards, £40, from Also Home, Chop Chop Bread Board, £20, from Rockett St George, Top Gourmet Poultry Chopping Board and Servicing Board, £39, from John Lewis, Koziol Kitzy Chopping Board, £5.60, from Red Candy, Marimekko Puutarhurin Parhaat Chopping Board, £27, from Heal's, FCS Oak Hanging Chopping Board, £40, from John Lewis.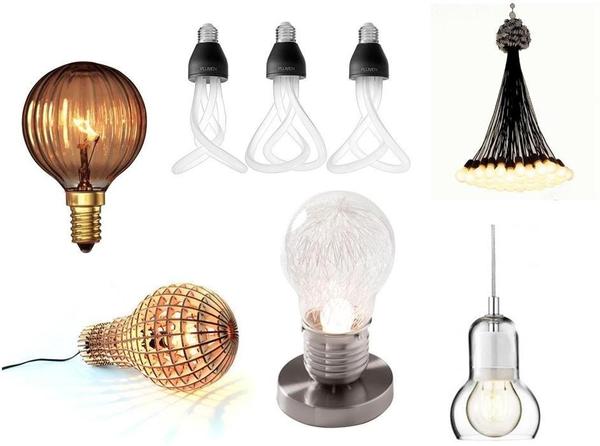 Light up your rooms with a stylish bulb-inspired accessory.
With so many fabulous lighting options, the simple bulb usually gets overshadowed.
But here at Furnish, we believe the bulb should be a celebrated design and invention, after all it has allowed us to conduct our daily business for years with ease.
The traditional bulb is a thing of the past with some of these super cool designs, such as the Calex decorative golf ball bulb from John Lewis, that oozes golden light and is perfect for creating a relaxing ambience. And for those feeling the pinch, the Hulger low energy light bulb pairs from The Pole House are perfect for luxury lighting whilst keeping energy costs low.
No matter what bulb or bulb design you prefer, shed some light on this useful accessory and celebrate the invention of the modest light bulb.
(Clockwise from top) Calex decorative golf ball bulb, from John Lewis £4, Hulger low energy light bulb pairs, from The Pole House £35, 85 bulb chandelier, from Dutch by Design £3,000, Bulb light by Sofie Refer with clear cord, from BODIE and FOU £79, Bulb table light, from Dwell £39.95, Wooden light bulb light, from Found Home Store £95.)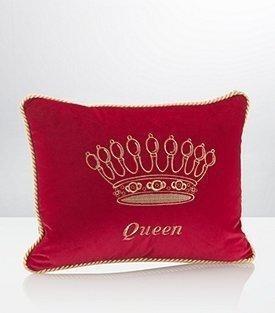 Add a regal touch with this Queen cushion from Harrods. £65.95
It's the Queen's Diamond Jubilee next year which means you can expect to see a lot of stuff with her Maj's face on it commemorating 60 years on the throne.
To be honest, a lot of it will be tat – some will be nice (and probably expensive) but most of it will be utter tat.
So, if you're hell bent on celebrating this momentous occasion, and whether you're Royalist or Republican, you can't deny it is, please be a little more classy in your choices.
This regal Queen cushion from Harrods is a perfect example. Plain and simple and a little bit kitsch, it's the perfect way to celebrate.
Failing that, it's a great accessory to make sure guests and family know just how great you think you are!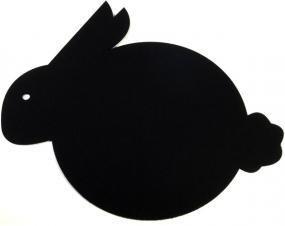 Add some charm to a little ones room with this Bunny Rug by Michelle Mason from Bodie and Fou. £100.08
Regular readers will know that I adore animals, big, small, beautiful, not so blessed in the looks department – I love them.
One animal I haven't always been enamoured with is the rabbit.
Yes, yes, I know they're cute and all but I find them slightly creepy. For one they don't seem to make any noise which is odd and when I was a little girl we left our school rabbit named George at the start of half term and by the end "George" had given birth – very unnerving for a 5 year old.I'm sure you'll agree.
However, I love this Bunny Rug by Michelle Mason from Bodie and Fou.
Made from Mason's signature fabric, eco-friendly felt, its cute bunny silhouette is perfect for a nursery or playroom.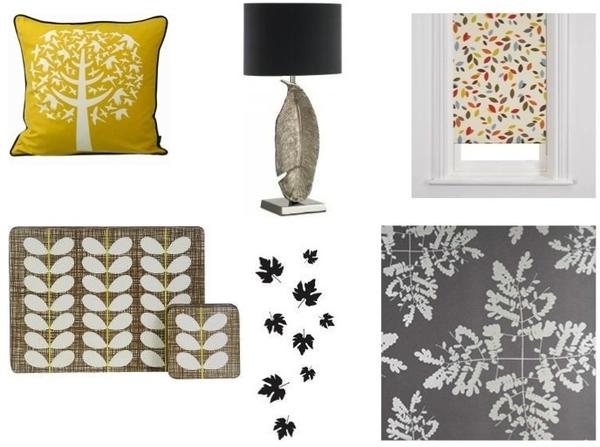 Capture the essence of autumn with our pick of the best nature-inspired buys around
With days growing darker, mornings crisper and leaves turning into a palate of deep crimson and rich gold, now is a better than ever to embrace the true style of the autumn and what better way to indulge this season in the hottest trend of leaves.
To bring a touch of autumn into your home (without the weather, of course!) opt for something cosy and rich such as the lovely Bird Leaves Cushion, £69.95, from 95% Danish. Chunky, snug and in a gorgeous rich colour, it's guaranteed to bring warmth into the coldest of rooms!
Or if your style echoes glamour then laid back cosiness why not try the gorgeous Hearthfield & Co Table Lamp, with its delicate and intricate leaf design it will bring a bit of autumnal chic into any room.
(Clockwise from left) Bird Leaves Cushion, £69.95, from 95% Danish, Heathfield & Co Large Leaf Table Lamp, £366, from Occa Home, Scattered Leaves Roller Blind, £28, from John Lewis, Orla Kiely Cross Hatch Placemats and Coasters, £13-30, from Heal's, Ferm Living Falling Leaves Black Wall Sticker, £35, from Heal's, Little Leaves Wallpaper, £27.94, from 95% Danish.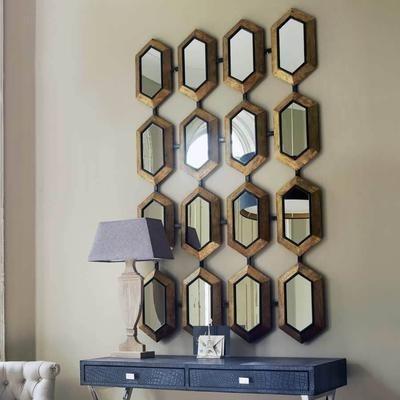 Add a touch of drama to your walls with The Hex Mirror from Graham & Green. £375
A mirror can make the world of difference to a room as my much-admired 1930s one has proved time and time again.
As well as increasing light in a room, they make a great alternative to artwork if you want to add interest to a plain wall.
I love The Hex Mirror from Graham & Green which is made up of 16 small hexagonal mirrors.
Inspired by a bee hive, the black and gold finish gives it a vintage, flea-market feel and it will work perfectly everywhere from living rooms to bedrooms as well as giving your guests an impressive welcome in a hallway.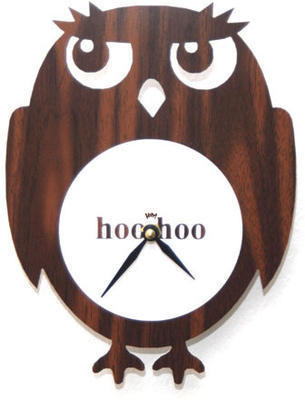 Wise up in the home with this Hoo Hoo Owl Clock from Hunkydory Home. £25
I've been obsessed with owls ever since I was a little girl and our animal man at school would arrive with a fox, rabbit and barn owl.
How there wasn't mass carnage I'll never know but it was a day I looked forward so much I would talk about it weeks before.
I bet they don't have animal men in schools any more, probably something to do with health ans safety and children being eaten.
So in place of the real deal, this Hoo Hoo Owl Wall clock is the perfect addition to a little ones room, crafted from wood, it's super cute and will help your offspring learn to tell the time.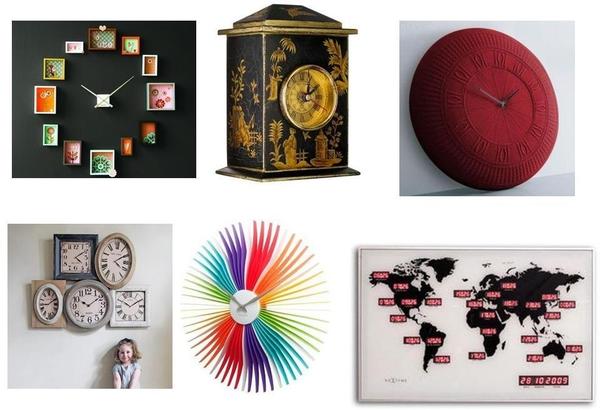 Keep ahead of schedule with one of these super cool clocks.
"I'm late!" will never be spoken again once you've invested in a stylish yet essential clock from Furnish's huge collection! And with the clocks going back at the end of October, what better time to choose something a little more individual than your traditional clock face.
If you fancy something modern with a personal touch, the DIY wall clock from Soulful Toaster, is a great way of keeping time and displaying photos of loved ones all in one, and would look great on any wall.
Or maybe you fancy a clock with some vintage charm, such as the Miniature wooden clock from OKA. With its beautiful, oriental design, it's sure to be a winning feature on a mantelpiece.
Whatever clock suits you best, there's plenty of fabulous designs to choose from. And remember to turn handsback an hour at the end of October, making sure you're never the white rabbit when it comes to timekeeping!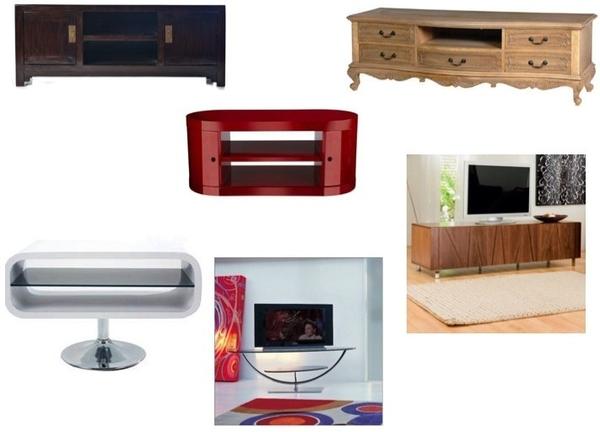 Accommodate your TV in style this season with a chic TV stand
When you think of a TV stand the words elegant, sophisticated and stylish may not always spring to mind. However, this is most definitely not the case! Here at furnish we have selected some of our most stylish and gorgeous TV stands that are guaranteed to bring a touch of elegance to any room.
For the ultimate height of sophistication why not try the Narbonne Classical French TV cabinet, £699.99 from Sweetpea & Willow. Utterly chic and complete with drawers to (cleverly) store your DVDs or remote controls away, it is perfect piece for any TV to sit proudly on!
Media Unit, £990.00, from Orchid Furniture, , Voyage Cabinet, £599, OKA, Narbonne Classical French TV Cabinet, £699.00, from Sweetpea & Willow, Scoop TV Table, £275, from Heal's, Cattelan Italia Arcum TV Stand, £790, from A White Room, Bari TV Unit Large Walnut, £499.00, from Dwell.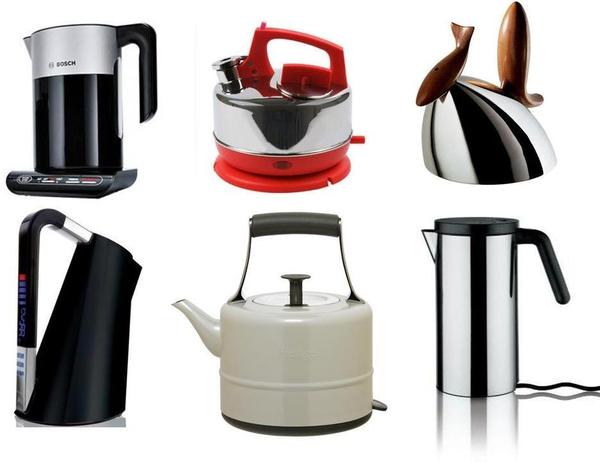 Complete your kitchen surfaces with an eternally useful, funky kettle.
Arguably the most useful appliance, the kettle serves the needs of all caffeine addicts for their morning fix and has done for years. But despite being a traditional kitchen accessory, there's no need for designs to be outdated.
So with the help of Furnish, there's plenty of deigns for you to choose from, ranging from super modern to cool and retro. For an iconic, Art Deco finish to your worktop, the Prestige 54314 traditional kettle from John Lewis is a great way of injecting some real vintage character into your kitchen.
If you fancy something a little more futuristic, the Bugatti black Vera kettle from Gifts with Style is fantastic for complementing a gadget-clad, high-tech kitchen.
So celebrate one of the greatest kitchen inventions by investing in a super funky kettle, to boil for a brew in style.
(Clockwise from Top) Bosch Styline kettle range, from Heal's £72, Revival electric water kettle, from Red Candy £68, Alessi hob top kettle – Pito, from Utility £239.40, Alessi hot it kettle, from A White room £86, Prestige 54314 traditional kettle, from John Lewis £69.95, Bugatti black Vera kettle, from Gifts With Style £185.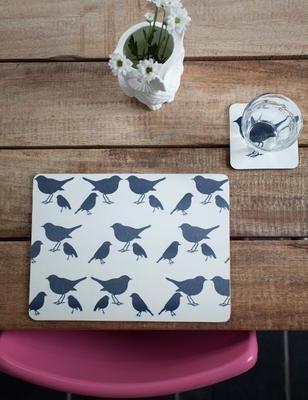 Create a stylish dining table with these Anorak Kissing Robins Placemats from Rose & Grey. £27.50
Placemats are a necessity unless you want scorch marks all over your dining table. However, I really struggle to find ones I like.
They're all either too twee or too 90s – matching slate set anyone?!
So I was delighted to come across these Kissing Robin ones from Anorak.
Simple yet stylish and definitely very cute, these placemats are sure to brighten up even the dullest of dining spaces.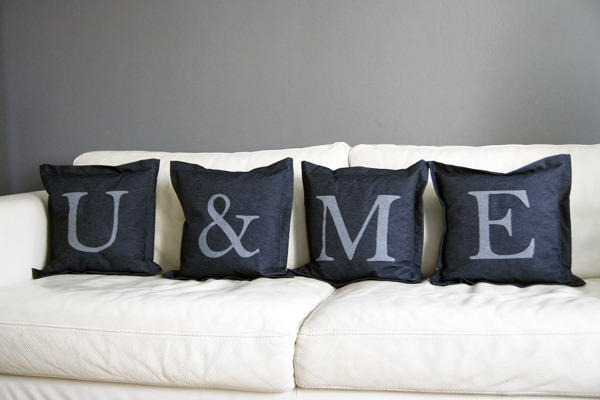 Give your home a personal touch with these Handmade Personalised Letter Cushions from Rockett St George. £49
Letters are one interiors trend that just refuses to go away and personalisation seems to be a growing one.
I don't mean naff ballpoint pens with your name etched on in faux gold thank god.
Oh no, this personalisation is much more stylish and you can get everything from prints to cushions which will allow you to add a bit of you to your home.
These Letter cushions from Rockett St George offer the perfect way to tap into this trend without being too over the top.
Handmade from denim, each features a letter or symbol allowing you create names, favourite places, perhaps just the initials who lives in your home.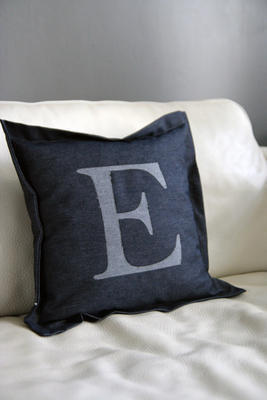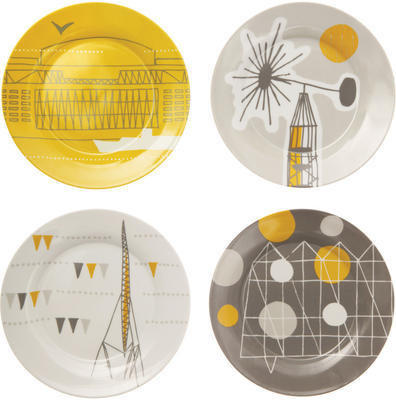 Add some colour and style to your tea party with these Festival Porcelain Tea Plates from Mini Moderns. £17.95
Cast your mind back and you'll remember us waxing lyrical about Mini Moderns' Festival wallpaper.
Well, now those clever peeps at MM have turned this gorgeous surface print into a set of four tea plates.
Each one features a different design and we simply adore the yellow and grey colourway – a combination which never seems to go out of fashion.
Perfect for a super stylish tea party, we actually think they're way to pretty too be eaten off and will be displaying ours on a wall.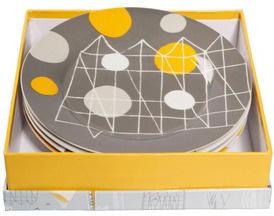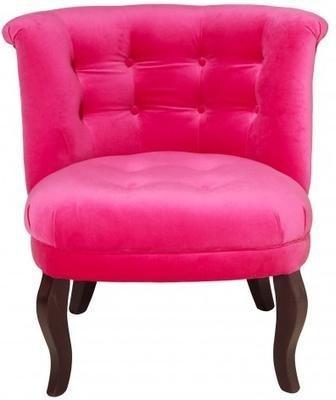 Snuggle up in this Velvet Tub Chair from Oliver Bonas. £385
With Autumn well and truly here and us facing, by all accounts, another hard winter, it's time to snuggle up and get cosy.
I'm not talking about getting amorous with your other half (although if the mood takes you, why not?) but more about getting your home ready for the chillier days.
An abundance of throws and cosy cushions is a given but it's also time to start thinking about cosy furniture.
This Velvet Tub Chair from Oliver Bonas ticks all the boxes. Covered in luxurious velvet, it's decadent shape is perfect for cosying up in and its bright raspberry colour will help your shrug off those winter blues in a flash.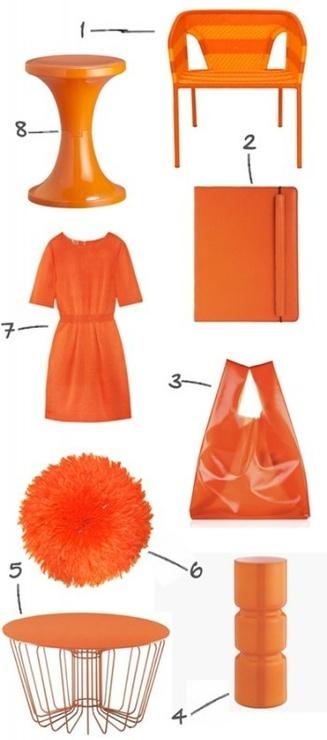 Here's our pick of the blogs that have had us hooked this week.
Just the one blog this week as we thought it deserved a little extra room. Design for Mankind is the brain child of Erin Loechner, a writer, stylist, consultant, impromptu interior designer and all round curator of all that is great (design-wise!) on the internet and beyond.
Erin's blog has already been honoured as one of London Time's top 50 art/design blogs in the world, but in case you haven't already stumbled across it we thought we'd introduce you.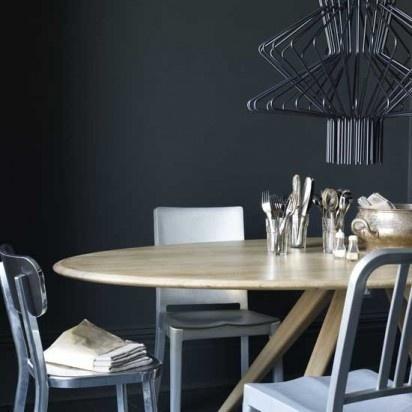 Design for Mankind includes artwork (Erin is a collector), great design, style finds and photography from both established and upcoming artists, designers and creators.
Erin posts several times a day so there is always something new to inspire you or your next home décor project. Our personal favourite is the 'Colour of the week' feature, a round up of fabulous items all in the same hue, which is a perfect reference point if your space is feeling a little drab this autumn.
As always, get in touch if you'd like us to feature your blog next time!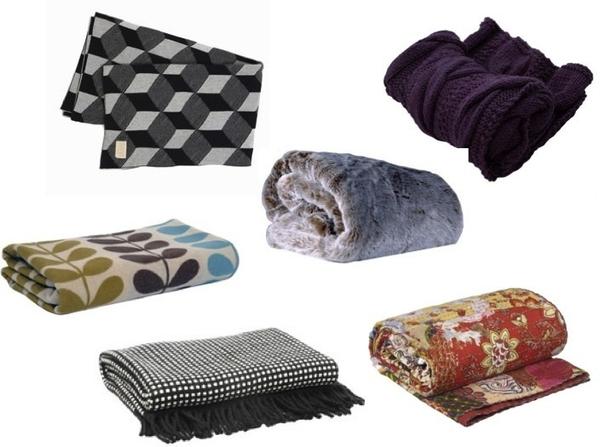 Wrap up in our pick of the best throws
Now is the perfect time to invest in some extra cosiness for your home so we've pulled together some of our favourite throws. Keep several blankets and throws around the house, neatly folded or luxuriously draped, as an simple way add colour and texture to your space, as well as making sure you'll always stay toasty. Opt for tightly woven fabrics for more formal rooms, such as guest bedrooms, as these often look smarter. Whereas loose knits and deep piled faux furs are perfect on the living room sofa for snuggling into on chilly evenings.
Clockwise from top left: Ferm Living Squares Throw Black and Grey, £115, from Heal's, Plum Chunky Cable Blanket, £140, from Room39, Alegra Throw, £70, from John Lewis, Marimekko Motti Throw Black and White, £210, from Heal's, Orla Kiely Lambswool Multi Stem Throw, £215, from Heal's, Latte Faux Fur Throw, £265, from Heal's.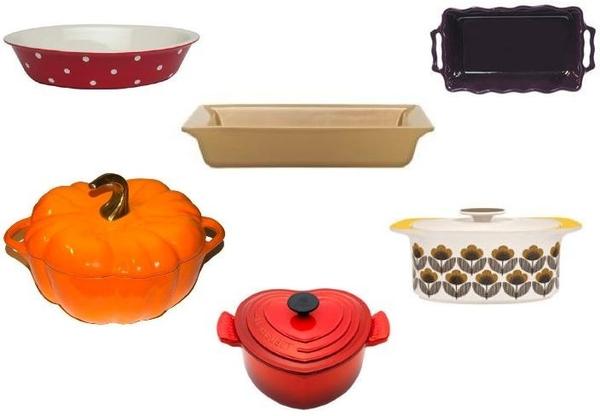 Missing the warmth of the summer? Thanks to our fabulous bakeware range, warm up in your kitchen this autumn
Now the cold autumn nights are drawing in one thing I most definitely will be indulging in is some home made comfort cooking. So if you're a real foodie like me, what better way to warm up this season then with hot winter warming dishes and here at Furnish we have quite a selection.
For that real autumnal feel opt for the gorgeous Staub Pumpkin Cocette, £160, from Summerill & Bishop. Fun and quirky, this is most definitely one to bring a touch of seasonal Halloween festivity to your kitchen. Or if traditional style is for you, then why not try the classic Emile Henry Dish, £30 from Occa, totally fab and big enough for the whole family.
Whatever you decide to cook this autumn, make sure you indulge in bakeware style.
(Clockwise from left) Baking Days Oval Baking Dish Spode, £20, from Liberty, Emile Henry Rectangular Baking Dish 38cm, £30, from Occa Home, Appolia French Cuisine Baking Dish Aubergine, £22.50-£27, from Heal's, Staub Pumpkin Cocotte 24cm, £160, from Summerill & Bishop, Le Creuset Cast Iron Heart Shaped Casserole Dish 18cm Red, £99, from Heal's, Orla Kiely Casserole Poppy Meadow Brown, £60, from Heal's.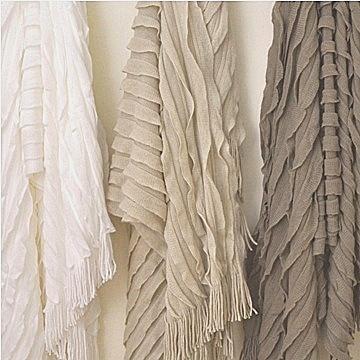 Keep cosy with these Wavy Throws from Primrose & Plum. £42
The days are getting shorter and soon there will be in a chill in the air but what a great excuse to snuggle up on the sofa with a cosy throw.
I love these Wavy ones from Primrose & Plum which are both elegant and toasty.
Available in four colour ways, they'll look fantastic draped across the end of a bed, on a sofa or oversized armchair.
Summer may be well and truly over but personally I can't wait for the temperatures to drop.